CUSTOM DICE
Unique, personalized dice
with an intricate, engraved design
for you or your company!


Q WORKSHOP has been the first company to offer customization of dice to a wider group of customers. We can manufacture mass quantity of dice as well as small batches.


Here's what we offer:
- dice for your game
- rewards for your crowdfunding project
- marketing gadgets for your company
- wedding favors
- unique, personalized dice for your own purpose

Our dice are engraved and then the engravings are filled with paint. It allows us to ensure the durability of the paint and high quality of the product.






What we need to prepare a detailed offer for you:
1. TYPE AND SIZE OF DICE
All the available types and sizes of dice are in the chart below.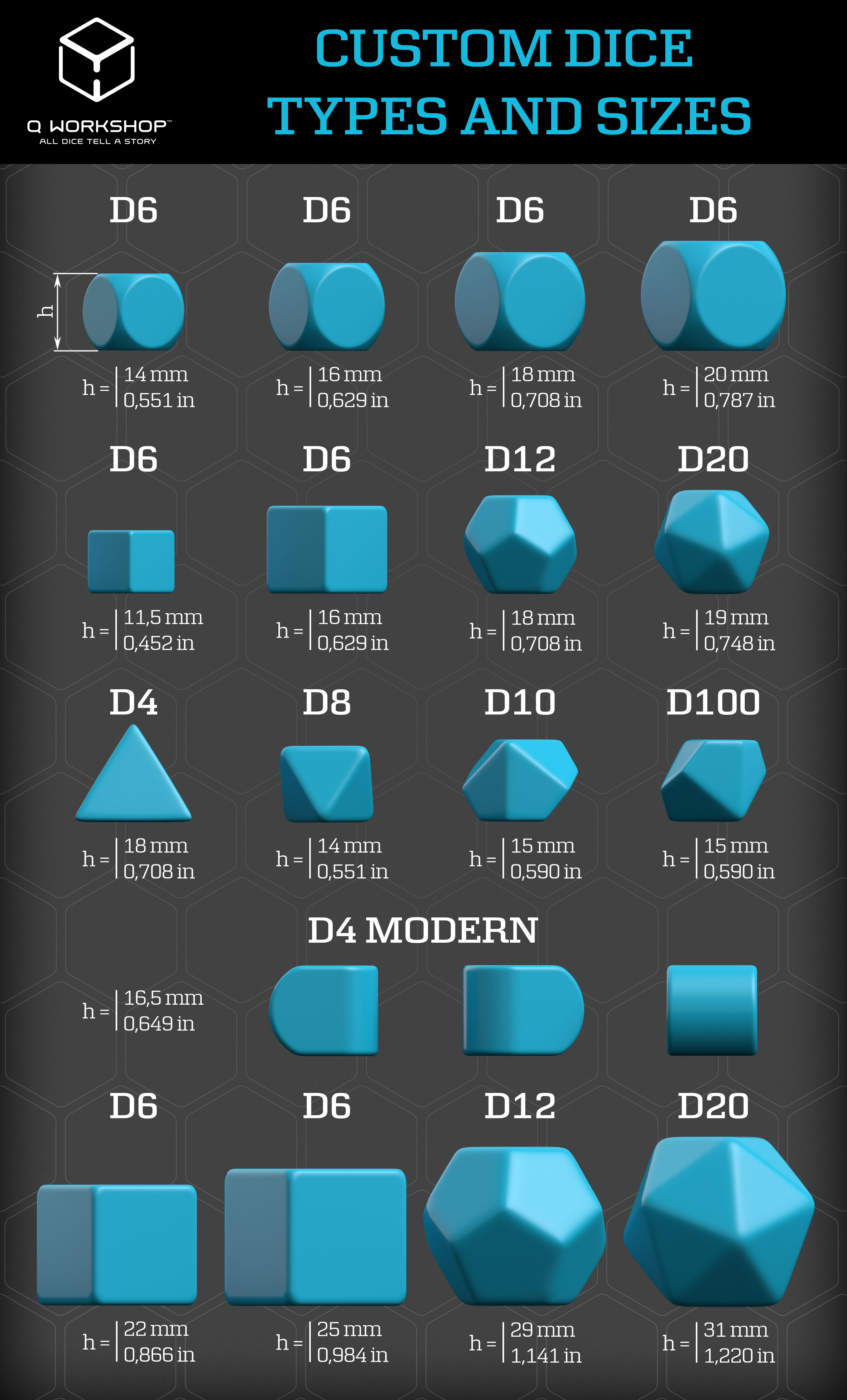 2. QUANTITY OF DICE
If you don't know it exactly, please give us an estimation. We need to know the approximate quantity as there is a huge
difference in pricing between 50 and, for example, 5000 pieces.


3. COLOR COMBINATION
There are different colors available for dice, depending on the quantity of identical pieces in the order.
Below, you can choose if you'd like to see colors available for less than 300 identical dice or for 300 or more.
The engravings' colors are the same for both.

Using our COLOR SCHEMES CREATOR you can visualize dice in hundreds
of different color combinations!

Take a look below and have some fun!